Arca Noae works closely with the OS/2 community, including enterprise and individual users, developers, IT consultants, and resellers. Here are some of our associates. Check this page often for updates and additions.
Resellers:
Europe:
North America:
Asia:
Africa
Australia
Partners and consultants:

In this section you can find a list of Arca Noae partners that contribute to the development of ArcaOS and/or provide consultancy services.

Neil Waldhauer, as Blonde Guy, has specialized in OS/2 and eComStation computer operating systems since 1990. His priority is delivering substantial value to his clients, on-time and on-budget. He understands the pressures involved in complex software development projects, and will work with you to achieve timely and cost-effective solutions. Blonde Guy is also an ArcaOS reseller.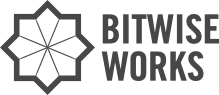 bww bitwise works GmbH from Austria sells multi-platform firewall software, but is also widely known and respected in the community for developing and porting software to OS/2. Some of bww bitwise works' projects include:
ODIN library to run Windows applications on OS/2
Firefox for OS/2
QT libraries
Java for OS/2
GCC libraries

eCo software from Russia has been developing a wide variety of OS/2 software products to enhance the OS/2 user interface. eCo also develops device drivers and modern applications for the OS/2 operating system. Arca Noae is a reseller of the full range of eCo software products.

FSYS software was founded in 2001 by Jan van Wijk. FSYS develops filesystem-related products and offers fee-based consultancy for data recovery and rollout projects as well as software engineering and troubleshooting at the system level.

HanMeSoft Corp. is a Korean software development and distribution company about OS/2 and ArcaOS.

Kacer: Arca Noae distributor for the Czech Republic, small independent software vendor, specializing in custom Java application

LesTec from Australia started developing ArcaOS, OS/2 and windows software tools in 1990 and won the IBM trophy for Modular And Integrated Design for OS/2 (MAID). LesTec provides software consultancy services for software development including automation tools and continuous integration. Arca Noae is a reseller of MAID and the LesTecIO REXX library.

Netlabs.org from Switzerland is one of the oldest and largest organizations devoted to open source software development, founded more than 10 years ago. It hosts a wide variety of open source projects for OS/2. Arca Noae sells sponsor units for Netlabs.org, of which 100% goes to Netlabs.org, a nonprofit organization (Arca Noae absorbs all fees associated with collecting and transferring these funds).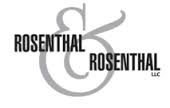 Rosenthal & Rosenthal, LLC is an accounting and systems integration firm with offices in Leesburg, Virginia and Dix Hills, New York, USA. Rosenthal & Rosenthal provides expert consulting in OS/2, Novell technologies, and Sophos UTM (formerly Astaro Security Gateway) software and appliances. The Company is a member of Arca Noae LLC, and serves as the accounting firm of record for Arca Noae.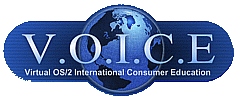 VOICE is an independent, non-profit organization dedicated to the promotion of the ArcaOS, OS/2 and eComStation operating systems, the education of their users, improving the communication between the creators of the operating systems, ISVs, developers, consultants, and consumers as well as representing the community of users to the public. Arca Noae sells sponsor units for VOICE, of which 100% goes to the organization (Arca Noae absorbs all fees associated with collecting and transferring these funds).